2013 School Guide
Tis the season for school shopping! Miami's best & brightest nursery and elementary schools are opening their doors for you to explore, ask questions and consider enrolling your munchkin. A school open house is an excellent way to get to know a school, its philosophies and whether or not it's a good fit for your family.
Get a jumpstart on the fun with our 2013 open house listings and scroll below for tips on making the most of out of school visit (what questions to ask, what to look for etc)...
---
2013 Open House Listings
Alexander Montessori School. Alexander Montessori School has been providing students with exceptional education for 50 years. We are proud to be celebrating our golden anniversary. We are one of the oldest and largest fully accredited Montessori Schools in the country. We offer comprehensive educational programs for students from 18 months through 5th Grade on 4 campuses. Call now to arrange your personal tour 305-665-6274.
Bottega Child Development Center. Our program offers an innovative dual-language curriculum, based on Reggio Emilia Philosophy, and implementing Visible Thinking Strategies from Harvard University's Project Zero. Come take a tour of our brand new school where your children will be inspired with a life-long love for learning in a loving and nurturing environment. Click here for more information.
Carrollton School of the Sacred Heart. Carrollton School of the Sacred Heart is a Catholic college preparatory day school in Miami, Florida, educating girls and young women ages 3-18. Sponsored by the Society of the Sacred Heart, Carrollton is the only Pre-K thru grade12 girls school in the State of Florida. Please visit us at wwww.carrollton.org Join us for one of our open houses on either October 3 or November 21 from 9:00 to 11:00am
Gordon Day School of Beth David Congregation. The Gordon Day School of Beth David Congregation invites you to our open house on November 14! Tour our beautiful campus, meet our faculty, and learn about our exceptional program for students in grades K-5. Our core curriculum, small class size and outstanding teachers deliver a challenging program that far exceeds the State Standards. We nurture and help each child to grow to his or her full potential. We are committed to providing a challenging curriculum with flexibility to meet the individual needs of each child. Our focus on academics, developing confidence, and critical thinking skills will help children become life-long learners. Gordon Day School graduates are well prepared to meet the demanding challenges at the middle school of their choice. Our graduates continue their education at top independent schools, public schools and gifted and magnate programs. For more information or to RSVP, email info@bethdavidmiami.org or call 305.854.3282.
La Piazza Academy. La Piazza Academy in Coral Gables offers upscale early childhood education and state of the art atmosphere to children ages 1 to 5.Our Reggio Emilia inspired philosophy and Creative Curriculum allows children to explore and learn from their experiences while building mental, physical, and social skills. Visit us at www.lapiazzaacademy.com
Temple Beth Am Day School Admissions Events. Join us to learn how our values-based curriculum can offer academic and social advantages to children 18 months-5th grade. Both nurturing and academically challenging, children experience science in our new STEM Lab or Exploratory Room, PE, Hebrew, Spanish, Art, Cooking, Music, and more. Early and After Care available for all ages. Nut-free and allergy aware; all faiths are welcome. NAEYC and AISF accredited. Visit www.tbam.org/openhouse for tour and open house dates.
Want to add your school to our list? Email Zaria@munchkinfun.com & we'll get you details ASAP.
---
School Tour Tips
What to Look For On A School Visit
Do the students look engaged & happy?

Do the teachers seem interested in the kids? Are they working with them in a way you'd feel comfortable with?

Is the classroom too noisy? Quiet? Chaotic?

Are classrooms clean, spacious & in good quality?

Are bathrooms and/or changing areas clean & well-maintained?

Are there safe, welcoming indoor & outdoor play spaces?
Questions to Ask On A School Visit
Does my child have to be potty trained before being admitted? If not, what's the diapering policy?

How much outdoor play time will my child get every day?

What will my child be doing on an average day? What's the daily schedule?

What, if any, types of enrichment does the school offer? Art? Language? Music?

What curriculum does the school follow?

What type of involvement do parents have with the school?

Are parents welcome to be involved in school? In what way are they involved?
Most importantly, trust your gut. Does this seem like a place that will make your child & your family happy?
---
---
Share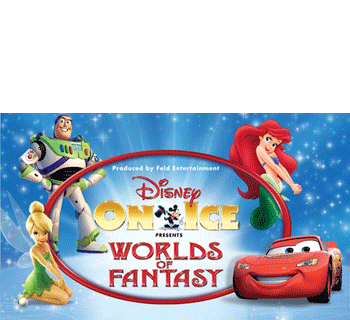 Treat your munchkin to the Magic of Disney on Ice. We're giving away FOUR FREE TICKETS... read more